2017年04月29日
It's an honour being asked to be your best friend's Maid of Honour. The flowers, the planning, dress shopping and making wedding decorations – it can feel like a full-time job! There are so many things that can happen in the run up to the big day, that any bride will need a right-hand gal to help keep things running smoothly.
Recently crowned Nation's Favourite Bridesmaid (voted by Red7 readers), we asked 26-year-old Jessica Greener, to tell us exactly what it takes to rule the roost when it comes to being an amazing chief hen.
Personalise the party
Make every event personalised to the bride. It's so important to plan a hen party that reflects the personality of your friend getting married. My friend Lauren wanted your typical hen do – with all of the cheesy whistles and sashes. On the other hand, Nicole loved that we planned a festival-themed celebration to mirror where she met her husband to be!
Related: plus size bridesmaid dresses
Budget, budget, budget!
The biggest challenge when planning a hen party is the financial element. The party has to be special for the bride, but equally you never want to out price it for the rest of the hen group. Set the budget out clearly and save money where possible. The girls always take the mick out of me for the spreadsheets that I manage hen parties from!
Jump straight in
The beginning stages of all wedding plans are super fun and exciting. This is when you and your bestie can pour over wedding magazines, discuss theme colours and the finer details of how her dream day should go. Lend a helping hand where you can – your mate will thank you for it!
Get crafty!
Pinterest is like a bridal bible when it comes to discovering cute centre pieces, bunting and creative name settings. Cut back on costs by making things yourself. I once made a photo booth for a hen party from a decorated cardboard box – looked great and saved the hens loads of cash!
Honesty is the best policy
For most brides, the dress is the all-important element of the wedding (apart from the 'I do' bit!), so it's got to be perfect. It's your duty as a bridesmaid to be completely honest when it comes to the style of the dress. If the shape or material isn't working for the bride, tell her. The perfect dress is out there, you just have to find it together.
Be there for her
Planning a wedding can be stressful. There is so much to organise that sometimes your best friend might just need to have a proper heart-to-heart. Whatever she needs, be that support. She might just need a chin-wag over a cuppa!
Stay cool, calm and collected
I'm a self-proclaimed 'bridesmaidzilla', but it's important to keep your cool throughout the planning process, especially on the big day itself. Whatever happens in the run up to the wedding, protect the bride from any unnecessary stresses.
Come prepared
Wardrobe malfunctions happen. Full Stop. Hopefully not with THE dress, but you never know. Bring a needle and white thread just in case! You don't want to have to scramble for a sewing kit at a local supermarket whilst wearing your full wedding attire…
Top up the Prosecco
Every bride gets the jitters - it's perfectly natural. On the morning of the wedding, keep the champers topped up. It will go down a treat to sooth any pre-wedding nerves and will help the wedding party feel relaxed and excited before the harps begin to play. Just don't go overboard.
Enjoy it!
How many opportunities do you get to celebrate such a lovely day with your best friend!? Enjoy the ride. Yes, there will be lots to do, but there's so much to look forward to as you help plan your best friend's beautiful day.
Also see: blue bridesmaid dresses
2017年04月27日
What a crazy couple of days it has been. I'm back to partying like I'm 21 years old, and let's just say I might be able to party like that but the next day it isn't a quick rebound like it used to be! Everything is swollen and hurts. This past weekend I somehow managed to stay out until 4 a.m., then decided I should have Sunday Funday and drink all day. Let's just say those two make for a bad Monday.
But no worries, guys, I got it together enough to put together this week's gossip! Enjoy!
Crawfish coma
Now that Lent has ended, crawfish season is in full swing! Once again, the Exploreum's Junior Advisory Board hosted its annual Crawfish in the Courtyard last week. The weather was beautiful, the crawfish were delish and the beer was cold! Each year the board hosts the all-you-can-eat crawfish event to raise money for the Discover Science Program, and every year it is a hit!
My spy said this year's event ran a lot more smoothly than last year's, with crawfish pre-bagged and ready to be eaten — and they were! One thousand pounds of crawfish were consumed and everyone was talking about how good they were! The crawfish were so good that Sean Sullivan of FM Talk consumed more than 70 crawfish in three minutes' time, winning the crawfish eating contest once again and, of course, bragging rights!
Related:
green bridesmaid dresses
WKSJ's Shelby Mitchell didn't do quite as well in the crawfish eating contest as she was only able to finish a few in the given time. My spy said she did seem to finally get the hang of it though. Practice makes perfect, Shelby! Perhaps she can make a comeback next year.
I was also informed people were wearing gloves while eating crawfish. And the gloves were not provided, so this means multiple people brought their own gloves to wear while eating crawfish. Maybe I am the strange one, but I have never eaten crawfish with gloves on. Though there might be something to it, as no one wants gross stinky hands! But still.
Food for the stars
I don't know what it is about celebrities and the Royal Scam, but there must be some secret website or code they all speak so that when they're in Mobile they know to visit the Royal Street eaterie! Once again another celebrity ordered up from the Royal Scam. This one didn't get carded like Haley Joel Osment did, but he did have a special request.
Last Wednesday night Bob Weir of Grateful Dead fame played at the Saenger and Boozie hears it was an awesome show! Before the show he requested a meal from the Royal Scam, and while it was on the lighter side it sounded delish! My spy said he requested salmon poke, pickled cucumbers, pickled ginger and a side of Sriracha. Move over, tuna martini, we want the salmon poke like Bob! We hear Mr. Weir was very "grateful" that the Scam could accommodate his special request.
What a wedding
It's wedding season! This past Saturday night there was a wedding at almost every event venue Mobile has to offer. With so many weddings going on, one of Boozie's spies said she got confused about which wedding was which, and ran out on the dance floor ready to party when she realized she didn't know anyone and was at the wrong wedding! The one she was supposed to be attending was a block over. Oops!
The wedding everyone's talking about was at the Bragg-Mitchell Mansion. Boozie had multiple people tell her they drove by a few times looking. I was told people even put on their hazard lights so they could slow down and get a better look! And no wonder they wanted to get a better look, everything was beautiful! The Bragg-Mitchell's lawn was spaced with tents and lights cascading down from the trees. Apparently it looked like a picture from a magazine.
Boozie had a spy in attendance who said it was the most beautiful wedding they had ever been invited to. They also mentioned the food was amazing and the drinks flowed like rivers! Her favorite part was ending the night with Chrissy's (aka adult) milkshakes, Dew Drop hot dogs and beignets! Umm yumm!
Sh*t happens
My Flora-Bama spy was back at it again this weekend but this time with some stinky news. While in the ladies room, she began to smell something very foul… Once out of the stall she noticed a lady skipping the line because she'd had an accident! Not just a little tee tee accident but a messy one. I'll keep it as clean as possible but think poop down to her shoes. Yikes.
I feel anyone in that situation would run down to the gift shop, buy some clothes and get the heck out of there! But not this lady. Instead she ran down to the dance floor and resumed her partying. Can't stop, won't stop!
Well, kids, that's all I've got this week. Just remember, whether rain or shine, dramatic or scandalous, or just some plain ol' crawfish lovin', I will be there. Ciao!
Related: http://www.sheindressau.com/red-coral-bridesmaid-dresses-australia
2017年04月24日
She is fast approaching the birth of her first child with boyfriend Josh 'JP' Patterson.
And Binky Felstead gathered her friends and family together on Sunday as she hosted a baby shower in London, to celebrate her exciting news.
The Made In Chelsea star, 26, looked every inch the glowing mother-to-be in a chic white lace mini dress, which skimmed her ever-growing bump, as she cosied up to her on/off beau, 27, inside the bash.
The brunette, who announced she was expecting her first child four months ago, looked truly radiant as she headed into the party with her nearest and dearest.
Proving her style has not faltered in pregnancy, Binky opted for a soft white mini dress, which was both sophisticated and sexy with its low plunging neckline, fastened with small white buttons.
Falling into a chic lace bodice and sleeves, the frock then maintained its boho style by cascading into a soft linen skirt, which skimmed her blossoming stomach.
Cutting off high at her thigh, the E4 star then left her svelte legs on show - which she lengthened further with a classy pair of nude court shoes.
Tying her outfit together with a quilted shoulder bag and oversized cat-eye sunglasses, the beauty looked effortlessly glamorous as she embarked on the undoubtedly emotional day with her nearest and dearest.
Related: http://www.sheindressau.com/plus-size-bridesmaid-dresses-australia
First posing for photos against a wall of stunning white roses, Binky spent the rest of her afternoon happily greeting her guests - who showered her with gifts for her new arrival.
After accepting an array of adorable baby clothes and toys for the tot, who she announced was a girl last month, the brunette was then seen cuddling up to boyfriend JP in a tender moment at the exciting event.
Clad in a simple grey T-shirt and black jeans, the hunk kept all eyes on the mother-to-be as he pulled her in for a sweet embrace, caressing her bump as he did so.
The pair had already hosted a smaller-scale baby shower on Made In Chelsea last month, in order to announce the sex of their tot to their co-stars.
Binky announced she was pregnant in January - causing a stir among fans, as she was not officially dating JP, the baby's father, at the time.
However, the pair have since admitted that the exciting news has only brought them closer, and they are now looking forward to the next chapter of their journey together.
Binky told MailOnline last month: 'We are beyond the boyfriend and girlfriend thing.'
'A lot of people automatically thought that the baby could be a bad thing for our relationship, and that if we got together again it was just for the baby.
'But we have always loved each other. The love was never gone.'
Addressing their messy split which played out on the previous series of the E4 show, she continued: 'When we broke up last year, it was only a couple of weeks before we found out about me being pregnant. And for me, those two weeks showed me that I've always missed him.'
The happy couple were joined for their celebrations by a number of their close friends, and familiar faces from the show.
First leading the glamour was Louise Thompson, who embraced the gloriously sunny weather in a thigh-skimming summer dress.
The brunette, 27, showed off her enviably tanned and toned legs in the soft white mini dress, patterned with vibrant yellow lemons all over.
Giving her feminine look a grungier edge however, she teamed the frock with an oversized denim jacket - which was embroidered with sporty team logos and cartoon stars across the front.
She added height to her petite frame with sky-high raffia wedges of blue and grey, and accessorised with a bold leopard print rucksack in a chic finishing touch.
Adding a plethora of tribal jewellery and retro rectangular sunglasses, the fitness fanatic oozed glamour as she headed in to support her close friend Binky - who she has known since filming the very first season of Made In Chelsea back in 2011.
Louise arrived at the bash alongside sister duo Lucy and Tiffany Watson, who mirrored Binky's style by opting for boho-inspired ensembles.
Lucy, who left the London-based reality show in September, showed off her famously slender figure in a black and white paisley mini skirt, paired with a pussy bow blouse.
Keeping co-oridnated throughout, she layered a thin black duster coat on top and accessorised with black sandals, adorned with flowers across the toe.
Meanwhile her blonde sibling, 23, slipped her slim frame into a white lace mini dress, which she layered beneath a quirky suede biker jacket of summery beige.
Arriving not long after was Stephanie Pratt, who certainly turned heads as she went braless in a metallic gold maxi dress.
The LA native gave a saucy flash of her cleavage in the ruched dress, which plunged into a daringly low halter neckline.
Cinching in at her petite waist with a straw belt, the high-shine number then fell into soft pleats all the way to the floor - which blew behind her as she headed inside.
The blonde kept her standout look casual with silver trainers and a bright red bag, for a splash of colour, as she arrived at the lavish bash laden with gifts for her friend.
Georgia Toffolo also made a glamorous arrival in a eye-wateringly short chiffon dress, patterned with pretty white butterflies.
Remaining demure with a high round neck and long sleeves, the frock then upped the sex appeal by cinching in at her middle, to emphasise her slim figure, before cutting off high at her thigh to flash her leggy figure to all.
Leaving her hair in her trademark bouncy waves and adding minimal make-up, the blonde, who goes by 'Toff' on the show, proved her natural beauty as she arrived to celebrate with Binky.
Fashionista Rosie Fortescue rounded up the pack in an on-trend gingham midi dress, and matching wedge heels - which she jazzed up with a handbag on a playful chain, adorned with colourful pom poms.
Related:
blue bridesmaid dresses
2017年04月20日
Brides know how important it is to look and feel their best on their wedding day, with hours of deliberations put into which dress, shoes and accessories should be worn to walk down the aisle. But aside from that, hair and make-up can either make or break a wedding look. We asked three of the U.K.'s top hairdressers for their tips on how to achieve the perfect updo for a blushing bride.
The chignon
A classic, and for good reason, the chignon is celebrity hairdresser and owner of Andrew Collinge Hairdressing, Andrew Collinge's favourite bridal look. To get the look, Andrew advises starting with an application of CO by Andrew Collinge Hair Moisturiser to towel-dried hair, with the leave-in product prepping locks perfectly for styling the classic 'do. "First blow dry the hair for a smooth sleek finish," Andrew tells Cover Media. "To create the style, work a little CO by Andrew Collinge Definer throughout the hair, and then take all the hair in to one section and brush it in to a ponytail at the nape of the neck and secure with a band. Turn the ends of the hair back towards the band and grip into place."
Also see: http://www.sheindressau.com/blue-bridesmaid-dresses-australia
Spritz CO by Andrew Collinge Firm Hold Hairspray all over the look to complete and voila, a look that will last all day and leave you feeling glamorous and elegant.
The tousled side ponytail
Ross Charles, owner of Ross Charles Hairdressing, prefers something slightly more modern, and cites the tousled side pony as his favourite wedding day look.
"The key to this look is preparation and getting curls perfect before fixing the hair into the ponytail," he told Cover Media. "To start, section the hair into pieces around an inch wide and wrap them around the curling iron. To achieve the tousled affect make sure to keep the hair slightly far apart when wrapping around the iron, if the hair is close together when curling, the curls will be much tighter." Mist each curl with hairspray as you go, and once a section has been curled, run your fingers through the hair to loosen the curls and add texture. Then it's time to create the ponytail. "Part the hair to one side using the fine end of a comb and use your fingers to direct the hair into a low ponytail behind the ear with your fingers," he explained. "To keep this look messy, don't be too careful when fixing the hair into place.
The bun
A bun is the bridal look of choice for Karen Thomson, Owner of KAM Hair and Body Spa in Lossiemouth, who tells Cover Media: "Gone are the days of the delicate and neat ballerina bun, as messy, effortless looking buns have taken over! This hairstyle is great for brides as it showcases facial features and is perfect with a dress that has a lot of detail on the back that you want to show off."
Karen also has some tips on how to ensure you choose the right style for your big day. "When it comes to choosing the right style for the bride, the best way to do this is by having the bride into the salon the same day they have a dress fitting," she smiles. "It's also beneficial that the bride has their make-up trial this day too, as it gives them a chance to see the overall look with the wedding dress."
Also see: http://www.sheindressau.com/red-coral-bridesmaid-dresses-australia
2017年04月17日
TEN years ago, an innocent trip to Killarney for a house-warming party turning into a life-changing moment for one Brisbane couple.
Bob Bell said he and then new wife Bonnie, immediately fell in love with the tiny town.
"We loved the feel of the town, the atmosphere, the people, everything," he said.
"And we started looking to buy straight away, eventually finding a place and moving out here in 2008.
"We have a great house, lovely block of land, it's a great place to raise a family and all for less than we were paying in rent. It was a great score."
Images: plus size wedding dresses
Mr Bell was born in Brisbane and went to the Anglican Church Grammar School or Churchie as it's more commonly known.
"I enjoyed the school," Mr Bell said.
"And was always drawn to a career in film and television.
Mr Bell said he started a Bachelor of Arts after finishing school in 1995.
"But my interest didn't last long and I ended up enrolling at the Queensland School of Film and Television," he said.
Mr Bell said he completed a two year diploma.
"It lead to a little work but I don't think I could commit to the not getting paid side of the business," he said.
"It would have meant a few years of freelance and part-time work trying to build a name in the business and I preferred to be able to pay my rent.
"So I got a full time job and have had one ever since."
Mr Bell said he still had a passion for shooting and editing videos and film.
"I don't actively seek the work but I have done a lot of weddings and birthdays etc for friends and family," he said.
"I did a little work for ABC, editing some little shows, but that was a long time ago, it's more a hobby now."
Mr Bell met his wife Bonnie in 2000 and in 2007 they decided to get engaged.
"We threw a party at our house in Brisbane and invited about 50 of our closest friends and family," Mr Bell said.
"In the middle of the party I put a photo slideshow on the big screen called 'Welcome to Bob and Bonnie's engagement', which would have seemed pretty self-indulgent because it went for about 20 minutes.
"But it was all set up for a costume/make-up change.
"The very last slide said 'Now welcome to the wedding' and I appeared in front of the screen and Bonnie walked through the crowd in her wedding dress.
"We got married there and then."
Mr Bell said the surprise wedding went over very well.
"We told some of the immediate family," he said.
"I didn't want to at all, but Bonnie thought it might be best.
"I think people loved it because they realised they wouldn't have to buy wedding presents. It was all done."
Mr Bell said the couple had not wanted a complicated wedding.
"We didn't want the fanfare, and this worked perfectly," he said.
"The irony is that there is no real footage or many photos of the occasion because I'm always the guy who takes care of that."
This year marks 15 years Mr Bell has been a project officer for the Fire Ant Eradication Program in Queensland.
"Thankfully I get to work mostly from home," he said.
"Which is great for my family life and flexibility.
"At the moment though, I've been tasked to assist with data mapping and analysis of the community recovery in the aftermath of Tropical Cyclone Debbie."
Also see: http://www.sheindressau.com/bridesmaid-dresses-australia
2017年04月13日
From the engagement party to the wedding reception, we will make your dream wedding a reality. Centrally-located in Manhattan's NoMad neighborhood with newly-renovated interiors inspired by creative director and world-renowned photographer Matthew Rolston, The Redbury New York is the ideal destination for your next wedding . Choose from a full range of exclusive services and 7,000 square feet of charming, indoor and outdoor space that brilliantly accommodates your Manhattan dream wedding and everything leading up to and in-between. The second-floor multi-functional space includes a Gallery, framed by dramatic windows, Juliet balconies, and a scenic outdoor Terrace, all of which can be converted to meet your wedding needs.
Related: plus size wedding dresses
And because no excellent event is complete without excellent food, The Redbury New York has partnered with Danny Meyers' renowned Union Square Hospitality Group to offer in-house events catering and custom-menu packages from Roman-inspired pizzeria Marta.
Spend the night, or two or three, in The Redbury's newly-designed guest rooms, offering you a comfortable home away from home during your wedding week. We are happy to provide thoughtful guest room blocks, complimentary upgrades for the couple, a wedding day styling suite, and so much more.
"Choose from a full range of exclusive services and 7,000 square feet of charming, indoor and outdoor space that brilliantly accommodates your Manhattan dream wedding"Host your wedding at The Redbury New York and say "I DO" to a weekend escape on us! Couples that book their special day with us enjoy a 2-night stay at any sbe Hotel , Romantic dinner for 2 at any Disruptive Restaurant Group location, 1 Complimentary beGiammed style service, and $50 Sprinkles Weddings gift card.
Related: http://www.sheindressau.com/wedding-dresses-au
2017年04月11日
Marriage season will soon be upon us. When planning a wedding, it's important to set aside time for hair, makeup, beauty treatments, and hair removal. Ideally, preparations should start at least a month before the wedding. Here's a look at what brides-to-be should get on their beauty schedules to make sure they look their best on the big day.
One month before: makeup trials and face treatments
The venue, the caterer and the dress are booked, now it's time to take care of the bride-to-be so she can look her absolute best on the day. As she will be the focus of attention, a degree of organization is required to polish her appearance and avoid any last-minute problems.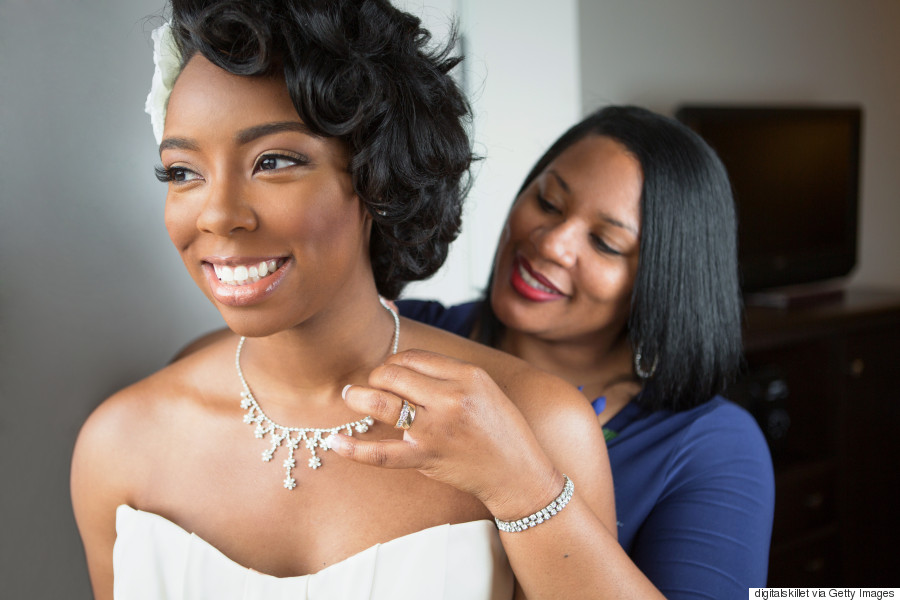 Wedding beauty preparations should start around a month before the event (even longer for the more anxious or impatient types), with hair and makeup trials to avoid any last-minute problems on the big day. Once the hair stylist and makeup artist has been chosen (some professionals offer both services), you need to find a look that goes well with the lace wedding dress. These trials can be repeated a week or two before the wedding, as the bride's skin tone could change (after a vacation, for example).
Another important step is prepping the face. Skin should be healthy and glowing on the big day. This requires deep skin cleansing to remove any imperfections. The only downside is that small spots can appear a few days after the treatment. One more reason to start preparations early!
Two weeks before: relaxation
Brides-to-be should take some time out from the mammoth task of preparing for a wedding with some precious pampering. Why not make a day of it by inviting a bestie or a group of friends to chill out while prepping the body for its day in the spotlight?
A spa day should start with a trip to a steam room to relax and unwind, while also cleaning and purifying the skin. Then, try an exfoliating treatment to slough off dead skin cells and ease tension in the body. Round things off with a full body massage to relieve all the stress built up over the last few months of wedding preparations.
One week before: final preparations
With a week to go before the big day, brides-to-be could find it useful to list all the beauty preparations left to do before the event. A strict beauty routine should be followed in those last seven days (removing makeup and cleansing the skin every evening).
Waxing should be done two to eight days before the ceremony to reduce the risk of red marks on sensitive skin. Eyebrows, legs, armpits and bikini line should all be done.
Hands and feet shouldn't be neglected either, meaning a pedicure is required (to remove dead skin cells) as well as a French manicure, as the hands will be the centre of attention when it comes to exchanging rings.
See more at wedding dress styles
2017年04月05日
Once the big question has been popped, the next is often, "Where shall we get married?"
Be it traditional church wedding, a casual beach ceremony or intimate family gathering on the banks of one of the many scenic waterways, the Camden Haven offers that special place for your big day.
With warm days under enormous clear blue skies, balmy nights with dramatic sunsets and misty mornings rolling through the hinterlands, any time is a good time to get married here.
To compliment your dream ceremony, the region plays host to some of the most stunning wedding venues around.
See more at casual beach wedding dresses
The wedding dateGet in early as many venues book out in advance. If you are set on a particular venue but cannot get the day, consider changing your wedding day from a Saturday to a Friday.
Look localLocal venues provide special memories and you can feel good about giving back to the local economy. Also, most of your family and guests will thank you for choosing something close by as they won't have to travel far.
Multiple locationsYou need to decide whether you want the wedding and reception to be at the same location or not. If you decide on a different location consider travel times and how your party will get from one venue to another.
Word of mouth The benefit of marrying locally is that you can easily find good recommendations.
Everything you need to create the perfect ambience can be sourced at Delaine's Party Hires in Laurieton. They hire tables, chairs, bar stools, tables, crockery and glassware. They sell decorations, disposable tableware and helium balloons and kits. Whatever your theme or style you will find what you are looking for at Delaine's.
BEFORE your special day take a moment to consider the practical side of marriage. It may seem unromantic but getting professional legal advice before you wed is prudent. This can include remaking your will, reviewing property ownership or pre-nuptial agreements.
See more at bridesmaid dresses online