2017年05月08日
Before hitting the 2017 MTV Movie & TV Awards, singer-actress Zendaya showed off her smooth dance moves to Bruno Mars' infectious track "24K Magic" on Lip Sync Battle with Spider-Man: Homecoming costar Tom Holland. However, once she arrived on the 26th annual ceremony's red carpet, her sheer, bohemian chic, embellished gown with loose-fitting bell sleeves stole the show. Guiding her fashion trajectory from fresh-faced Disney starlet to a full-fledged style star -- she recently fronted Dolce & Gabanna's Spring 2017 campaign -- is self-proclaimed "image architect" Law Roach.
Roach, who recently graced the cover of The Hollywood Reporter alongside Zendaya and fellow client Celine Dion (he also styles Ariana Grande), exclusively talked with Billboard about Zendaya's stylish red carpet look, receiving sartorial love from Rihanna and what it really takes to launch a clothing line below.
You and Zendaya first met through a client of your store Deliciously Vintage when she was 15. Now that it's been five years of working together, tell us how Zendaya's style has evolved over time under your guidance.
Well, I think we both evolved together. She has no fears when it comes to fashion, and it allows us just to try things -- different hair and makeup looks -- and do things that are definitely on trend and not follow the rules. I call her my style soulmate, and our relationship is perfection. I can literally bring a rack of 20 things, and I'll have my favorite nestled in the middle somewhere, and she'll come right back to it and say, 'I love this one.' Nine times out of 10 that always happens. And now everything we do is just second nature to us. They way we think, the ideas we both have, it's almost kinda scary in a (great) way.
What about her everyday style compared to her red carpet looks?
Total opposite. She's such a tomboy and is just so happy in sweats and sneakers. I'm the one pushing for her to wear sunglasses with a nice bag in the airport in case she gets papped. And she'll say, 'Nobody cares about that.' That part of her is the core of who she is, although for the red carpet she loves to be that other girl that's super glamorous who people love.
Speaking of red carpet, what is your favorite Zendaya red carpet moment of all time?
Well, they're all kind of like my babies and it's hard to love one more than the other. My top three would be The Met last year with Michael Kors where she wore a liquid, fun gold dress with the bowl cut and heavy eye [makeup]. I'm obsessed with that look, and she just looked unreal to me. I also loved the [2015] Oscars -- the controversial look about her faux dreads and Vivienne Westwood bridal gown -- both of those were really special to me. My third favorite is when she wore a wore a cropped bustier with a skirt and this little petite, army green colored baseball cap to the BMI Awards. This was before the whole athleisure thing came around, and now you see Chanel doing baseball caps with A-line wedding dresses.
You two also work on her wardrobe line Daya by Zendaya. What has that adventure been like?
It's tough when you don't just put your name on something. You look at every single design and sketch, you take all the phone calls and go to all the meetings, it's a learning process. We both love fashion, but when you're actually producing something it's a whole other level, and we have to find the time to juggle it all. For us, working as partners, we compromise. If she doesn't like a shirt that I love, she'll say, 'Okay, I'll keep that shirt for these pants.' If you're going to have your hands in it, then you'll have to work hard for that. We're enjoying it and growing and learning together; it's another facet of what we do.
What excites her the most stylewise?
She's just a character, a chameleon on the carpet, that it's almost like 'who are we going to do today.' Like this year's Met was an entirely different girl from last year's Met. That's what makes her excited because there's no limit. When you step into something, and you don't have any concern about what people are going to say the next day, then you're so free and able to fly as high as you can. And I think that's what excites us both about when we put on clothes and she steps on that carpet.
Rihanna crowned Zendaya the 'brown goddess' of the Met Gala on Instagram. Did you see that?
Yes! We both died. It was all about the full look: her orange lip, the [Dolce & Gabbana tropical parrot] dress, her natural hair. And that's kind of what I do when I go in, and for me, I have to control the whole look. I can't just bring the dress, although sometimes we work with hair stylists and makeup artists, it's always a vision. Once we picked the gown, I dreamt about that makeup and hair, and looked at all the Comme des Garcons past runway shows and saw what she [designer Rei Kawakubo] did with the hair. The hair was always a little bit avant-garde, not such a traditionally pretty look, you know what I mean? It was a combination of both of those things, and for us, it was always about the full look.
Is that why you call yourself an image architect rather than a stylist?
Yes, absolutely. I'm good at starting from scratch and love to work with girls who haven't fully developed their fashion blueprint or someone who has a certain way that people see them in the world of fashion. Like Celine [Dion], people hadn't thought of her as a fashion girl, but when I met her, I was like, 'Oh no, this woman knows [style] and has an incredible archive.' So I created another blueprint for her so that she can be looked at a different way and get invited to the Met Gala [where she wore custom Versace] and do all of these other things in the world of fashion that she hasn't been privy to because nobody really knew that a.) That's what she wanted to do or b.) She was capable of doing it.
That's how the image architect thing comes in. I want to work with people so well, where you could say, 'Oh shit, she's working Law. I knew something had changed, look at her now.' My thing is that we do a lot of thinking and research. For us, it's very cerebral. It's not just 'Oh, well that's pretty, let's go with that.' And of course I'm not saying any other stylist does that, I don't know what their process is, but our process is really thought out.
So what is Zendaya wearing tonight for the MTV Movie & TV Awards?
Tonight she's wearing a stunning piece from Zuhair Murad Couture's Fall-Winter 2016/2017 collection. The ankle-length strapless wedding dress is covered in beautiful 3D appliqués and embellishments and has a plunging neckline. Her bronze open-toe heels with an ankle strap are from Le Silla.
2017年03月14日
Zendaya, supremely cool 20-year-old and boss dresser, was already on our best-dressed list for this year's Kid's Choice Awards with her copper hued "basically a nightgown" slip and forest green boots. Then she revealed on her Instagram that the dress was one from her own clothing line, Daya by Zendaya and cost a possible-even-on-the-day-before-pay-day, $50.
The actress, model and spokesperson launched her clothing line last year, an expansion of her shoe line. The collection is designed with her fans in mind - young women who care about clothes, and other stuff too and want to have fun with fashion at an accessible price point. In an interview with Fashionista Zendaya spoke about how the inspiration behind her line of slips, jumpsuits, bombers and statement tops comes from the cool kids at school.
Images: bridesmaids dresses brisbane
Her muse is "that chic high-scho
2017年03月14日
Zendaya, supremely cool 20-year-old and boss dresser, was already on our best-dressed list for this year's Kid's Choice Awards with her copper hued "basically a nightgown" slip and forest green boots. Then she revealed on her Instagram that the dress was one from her own clothing line, Daya by Zendaya and cost a possible-even-on-the-day-before-pay-day, $50.
The actress, model and spokesperson launched her clothing line last year, an expansion of her shoe line. The collection is designed with her fans in mind - young women who care about clothes, and other stuff too and want to have fun with fashion at an accessible price point. In an interview with Fashionista Zendaya spoke about how the inspiration behind her line of slips, jumpsuits, bombers and statement tops comes from the cool kids at school.
Images: bridesmaids dresses brisbane
Her muse is "that chic high-schooler who comes to school every day dressed up and gets voted best dressed." Or "the kid who ... nobody really likes their style in high school, but then they grow up and end up being this [trendsetter]. Even though people didn't 'get it' when they were kids, they were just being creative. Finally, people started to realise they were setting trends all along. I'm inspired by those people. People who are creative, who think outside the box. People who develop their own styles and aren't afraid to do so."
Ultimately, as Zendaya put it to Fashionista, she gets it that getting dressed can be an emotional experience for many young women (and not so young women too).
"I want it [Daya by Zendaya] to continue to be an empowering line. What I mean by that is: Clothing to me is very emotional. It's supposed to make you feel something. It's supposed to make you feel good, so I just want it to be a line that people want to be a part of. Not just because the clothes are nice — I obviously want to have nice clothes — but because of what it stands for and what it embraces. And [for being a part of] a new era of fashion, which is more forward-thinking and there's not as many labels and rules. It's more open — that's what fashion should be."
Right on, Zendaya. And now to add that $50 slip and maybe also some lace-up tracksuit pants (?) to cart.
See more at bridesmaids dresses perth
2016年09月28日
Faythe Kelly, a student at Gibbs High School in St. Petersburg, posted a photo on Facebook after the school made her change into scrubs. She was told her outfit choice broke the school dress code.
"For my dress being, maybe half an inch above my knee, I was forced to be humiliated in front of my colleagues," says Kelly.
The Pinellas School District only requires dresses to be midthigh or longer. Each school is able to make its own modifications.
Image:
Pink Bridesmaid Dresses
The rule for Gibbs is stricter, the dress must be to a student's knees
"It's not skin tight; it's not doing anything else besides showing my kneecaps," says Kelly.
10news WTSP contacted the district and was told that at the beginning of each year families sign an agreement stating that they will comply with the student code of conduct.
While Kelly agrees with following the dress code, she feels this outfit wasn't in violation.
"I originally was surprised by what happened because I originally bought that dress in order to respect my dress code because I don't like getting in trouble," says Kelly.
Kelly says wearing scrubs is more distracting than the dress, and felt it was uncalled for.
"We should be able to try and fix our wrongs and if we don't have anything else, then wear the scrubs or something but that should be a last resort. I don't believe humiliation is solving an issue," says Kelly.
However, the district says the rules are rules and she signed that agreement.
See more at http://www.sheindressau.com/yellow-bridesmaid-dresses
2016年06月27日
Queen Elizabeth II looked radiant in a peach coat and matching hat at the society wedding of Lord Mountbatten's great-granddaughter Alexandra Knatchbull. She is the daughter of Lord and Lady Brabourne and got married at Romsey Abbey in Hampshire on Saturday. The 33-year-old is a forensic accountant and theology graduate of Regent's Park College Oxford and also the goddaughter of Princess Diana.
Prince Charles, who is a close friend of Alexandra's parents, gave away the heiress. The 67-year-old prince looked handsome in a gray-three piece suit and accompanied her down the aisle to her waiting fiancé, Thomas Hooper. Alexandra looked stunning on her big day in a white satin wedding dresses with lace embroidery.
Meanwhile, the nonagenarian queen was accompanied by her husband Prince Philip and daughter Princess Anne for the wedding ceremony. Elizabeth glowed in a peach floral dress, which she paired with a matching coat. The coat featured long sleeves, collar, chunky pearl buttons and oversize pockets.
The queen accessorized with three-string pearl necklace and matching earrings and a gold brooch. She also wore white gloves, carried her black Launer handbag and wore her trusted pair of black shoes. Elizabeth wore a peach asymmetric hat with matching floral accents and completed her look with a slick of deep pink lipstick.
Anne also looked chic in a pale pink suit, matching coat and a white blouse. She wore a matching two-tone hat, black gloves and a matching bag. Like her mom, she also accessorized with pearl earrings, a matching necklace and a gold brooch. Anne completed her look with black shoes.
Continue Reading Below
Alexandra's dad Norton Brabourne, is the godson of the Duke of Edinburgh and one of the Duke of Cambridge's godfathers. Charles was the best man in Norton's wedding to his wife, Lady Penelope. Alexandra's brother Nicholas attended school with Prince William and was a peer mentor to him throughout his studies at Eton.
Queen Sophia of Spain and the former King Constantine II and Queen Anne-Marie of Greece had arrived earlier in the week in order to celebrate the occasion.
Also see: simple wedding dresses
2016年02月29日
Sofia Vergara looked absolutely stunning at the 88th Academy Awards in Hollywood on Feb. 28. The gorgeous actress donned a show-stopping navy gown with embellishments and her cleavage was out of control. What did you guys think of her look?
Sofia Vergara, 43, was an absolute vision at the 88th Academy Awards in Hollywood on Feb. 28. Sofia looked drop-dead-gorgeous, as usual. She is always rocking some sort of strapless, skin-tight mermaid gown, and this time was no different, of course. We love that Sofia always rocks gowns that hug her body perfectly and this gown looks absolutely amazing. What did you guys think of her look?
Source:sheindressaustralia.com
Sofia switched it up a bit this time! She donned a strapless Marchesa navy blue gown with a bedazzled sweetheart neckline and a bedazzled waist with a ginormous bow and a full, poufy skirt. Her cleavage was out of control in this gown and her waist looked tinier than ever. She was also decked out in $1.5 million worth of Lorraine Schwartz diamonds, including 65 carat sapphire and diamond vine earrings and a 15 carat sapphire and diamond ring.
We were completely shocked by her hair — it is so different from her usual, down, loose waves. Instead, she decided to part her hair in the middle and put it in a low ponytail. She even admitted it herself on the carpet, saying, "It's kind of different from me, with the big dress and the hair back, but I like it."
Sofia has been so excited about the Oscars all day long, posting a ton of pics on her Instagram. She posted one pic of her from behind wearing leggings and a chambray shirt with the caption: "Oscars rehersal #Oscars2016 #byunghunlee" and she posted another pic of her seating assignment which is her and her new hubby, Joe Manganiello, 39, sitting next to eachother — how adorable is that?
Also see: beach wedding dresses
2016年02月24日
Meg Stepanek of Gemini Event Planning has 20-plus years of experience in creating Vail Valley destination weddings
After nearly two decades in the biz, Meg Stepanek, owner of Gemini Event Planning, knows a thing or two about the couples who seek out a Vail Valley wedding.
"They don't want to get married on the beach. They want their guests to experience why they love Colorado so much," says Stepanek, who specializes in high-end wedding planning.
Here she gives us the scoop on Vail's wedding etiquette rules, how she gets people to look away from their devices
and the emotional attachments that come with the job.
Source: wedding dresses
Caramie schnell: What makes Vail Valley weddings special?
Meg Stepanek: (The area) attracts couples who enjoy just a little bit of uncertainty, with a sense for adventure and an affinity toward the unexpected. Vail enjoys its own rules for etiquette, and we are allowed to create weddings with the couple's true vision in mind and not what is "expected" of them.
The Vail Valley is magical for most couples. This is a place where generations of families gather for holidays and fun time. Their best memories are here in the valley, and weddings provide the perfect platform to showcase a couple's affinity to the area and share the Rocky Mountains with guests.
Cs: Tell me about some of the things people have done, or you have added, to make an event unique.
MS: A constant goal at Gemini is to separate guests from their technology. Looking up from screens is the only way to really enjoy the Rocky Mountains!
So, creating old-school communications and personal time is the best way to accomplish this. We have the bride and groom guide their guests up the mountain on a hike and host a golf outing in the summer. In the winter, we expedite skiing, snowshoeing, horseback riding, spa visits and shopping excursions for guests.
Each wedding is unique simply because it is two individuals. We like to welcome guests using personal elements: playing cards and instructions for a favorite card game from the bride's teenage years, or the groom's favorite popcorn from his hometown. Guests depart the Vail Valley having experienced life-changing activities with friends and family, and learn more about the couple throughout the weekend.
Cs: What are some of the trends you're already seeing/anticipating for 2016?
MS: Softer, more peaceful tones. Subtle mixed media in design and décor. Hosts prioritizing guest comfort as an important aspect of wedding planning.
CP: What's totally hot? And what's totally not?
MS: Asymmetrical lighting and visuals are hot. Ombre is not. Metallic sequins are hot. Pairing them with brassy, loud colors is not.
CP: How long have you owned Gemini Event Planning? What made you want to be a wedding planner?
MS: I have owned Gemini Event Planning for 13 years, but have been in the wedding business in the Vail Valley for over 20 years. After working in hotels as a catering manager, I felt there was a need for a comprehensive destination-wedding planner who specialized in the Vail Valley. Our market and demographics are distinctive, and require specific knowledge. Why a wedding planner? I enjoy the mix of organization, communication and creativity that is essential to success. I also must be a little crazy, and my personal life has zero drama, so it works!
Cs: What's the best part of your job? And the most challenging?
MS: This is certainly a business, but unlike any other. If I am doing my job well, then I become an integral part of these families' lives in a very short time and emotionally attached! It is hard to let go, and I often cry at the farewell brunch.
Cs: Tell me about the most memorable wedding of 2015 that you planned?
MS: Every wedding is memorable, and each couple truly holds a special place in my heart. People express their love in so many ways, but witnessing the wedding of Andy and Darin this autumn at Beano's Cabin in Beaver Creek was not only exceptional, but also historical. The week we signed the Beano's contract, same-sex marriage became legal in the state of Colorado. And during a planning weekend in June, it became legal in the United States. Realizing that true love is sometimes taken for granted, and sharing in their joy that this would be a recognized marriage was a feeling I will never forget!
Read more at wedding dresses online
2016年02月08日
Taryn Plouffe, owner, Belle en Blanc Bridal Boutique
Some customers bring along their mothers for support. Others pop the cork on a bottle of champagne. Whoever is the customer, Taryn Plouffe, owner of Belle en Blanc, always works to ensure that future brides have a positive experience when shopping for that special dress.
"Buying a wedding dress can be one of the most fun things to do," Plouffe said. "Brides dream about this day, and aside from the ring, buying the dress is the biggest deal."
Plouffe has sold a lot of wedding dresses in the two years that Belle en Blanc has been in business at 114 N. Broadway. During that time, she's learned that many of her customers are motivated to make a decision right away, rather than simply shopping around.
"Most people are in the moment when buying a wedding dress," she said. "They have to see it, have to try it now."
Because weddings traditionally take place in the summer, most brides begin looking for a dress about six months ahead of the date.
"A lot of May and June brides shop in the previous October, and the busy season continues through March," she said. "In the summer we're slammed with requests for alterations. That's a very busy season for our seamstress."
Destination weddings — which often take place in exotic locations far from home — are becoming more popular. As a result, many brides opt for wedding gowns that are appropriate for a tropical setting, Plouffe said.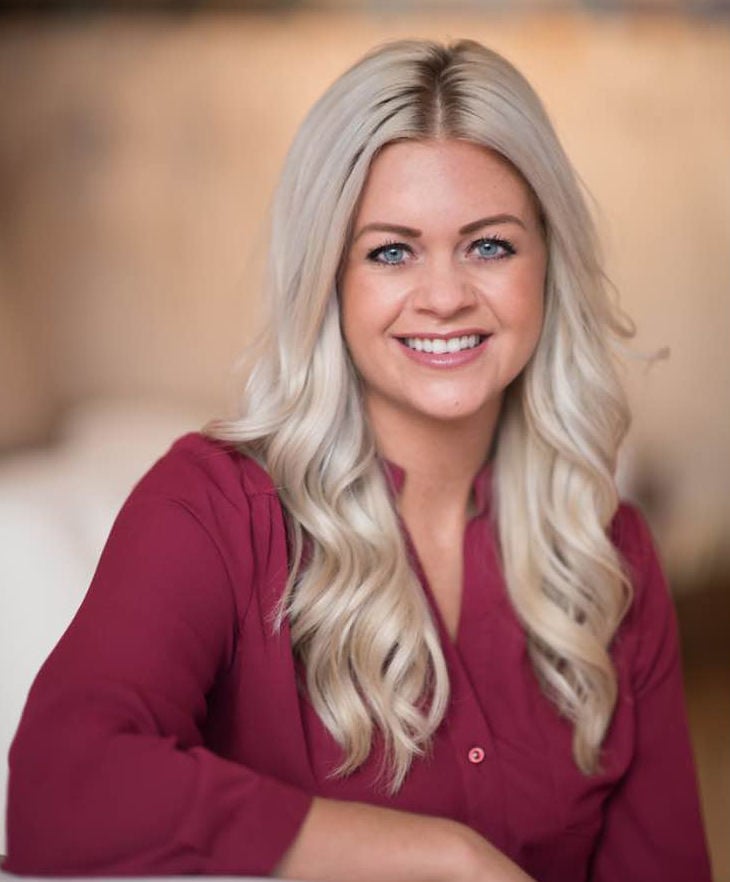 Photo: vintage wedding dresses
But not everybody gets married in the summer. When couples opt for a wedding in January or February, Plouffe can help them too. One bride picked a pink dress for her wedding on Valentine's Day.
Growing up, Plouffe's father sometimes told her: "You will never be fully happy until you work for yourself."
"Of course as a teen, I wasn't sure what I wanted to do or what Billings needed," she said. "I proceeded and received my degree in public relations, and found jobs in that field. I loved what I was doing, but always wondered if he was right."
In 2013, she helped her sister buy a wedding dress and wasn't satisfied with the selection.
"We found ourselves wanting to travel to achieve that big-city atmosphere some brides desire when finding a dress," she said. "And then it clicked: Why doesn't Billings have a nice bridal boutique?"
Five months later, Belle en Blanc opened.
What's the biggest challenge you face in your job? Wanting to help every bride that is engaged but knowing that's not possible. I want to have a dress for every bride, body type and budget. I want to provide the best customer service and experience that bride will receive so she doesn't feel the need to go elsewhere. I find myself discouraged if Belle en Blanc wasn't what that bride was looking for….and if I have done my best, there is nothing to be ashamed of.
What's the best business advice you have received? "Never stagnate."
Who gave you that advice? My dad.
Here's what I'd like to do to improve my community: I like to donate my clothes to people who need them, rather than sell them. The small act of clothing a young person or keeping a mother warm with my old coat makes me happy.
Outside of work, my biggest passion is: Health and fitness.
Which living person do you most admire? My husband. He is by biggest fan. No matter how life is going, he is always selfless and uplifting. He would help anyone, anytime.
Aside from profit and loss, how do you measure success in your job? Building relationships with my brides. Whether they buy a dress or not, gaining friends and making relationships is what makes me feel successful.
What do you consider your greatest achievement? Believing in myself and living a life of "oh wells" rather than "what ifs."
I'm happiest when I'm… traveling the world with my husband, or at the gym. And of course helping brides.
Also Read: lace wedding dresses
2016年02月04日
Established in 1872, Shiseido has always upheld the basic philosophy of providing high quality products, a strong image and good service for consumers.
As a skincare and cosmetic brand, it always brings new ideas about beauty to women. It is known for pioneering skin-softening products (the best-selling Eudermine lotion was launched in 1897) and skin-brightening formulas (Japan's first whitening product Peroxide Cucumber was bottled in 1917).
The year 2016 sees Shiseido undergoing a comprehensive brand innovation. This makeover of sorts will undoubtedly affect – and benefit – the 144-year-old brand, currently available in 88 markets through 16,000 counters.
As one of the oldest and most established brands in the beauty industry, Shiseido already started to shift its focus to younger women last year. Specifically, it targets females in their 30s.
"Increasingly well-educated, urban and aware, they are the future of beauty; in fact, they are the future of the world," enthused Yoshiaki Okabe, Shiseido brand director (global prestige brand division). "They are the social media generation; they share, engage and above all, they are empathetic. It is a generation of females who feel connected to each other more than older women."
http://www.sheindressaustralia.com/bridesmaid-dresses-sydney
Okabe was one of the speakers at Shiseido Brand Innovation Launch Event in Shanghai 21 Century Minsheng Art Museum in Shanghai, China last November; he also met the Asian media the following day.
"With our change, we would like to target women who are confident (open-minded and intelligent, with a clear sense of self), cultured (the ability to appreciate cultures from the East and West) and conscious (supports brands that are authentic and value inner beauty)," added Okabe, who joined Shiseido in 1989.
On what the new Shiseido stands for, Okabe replied: "It's our goal to bring out the beauty within; the belief that beauty – through empathy and morality – can be a much-needed positive force in the world."
The company is unveiling a more international multicultural approach, rebranding in an emotional sense. Using the idea of "Beauty vs. The World" for its new campaign, Shiseido believes that beauty is a positive force which connects the world and people.
While previous advertisements featured a single, fair Asian face, the latest ones highlight diversity. The campaign features three women of different nationalities: blonde Hungarian model Eniko Mihalik, Dutch model of Egyptian-Moroccan descent Imaan Hammam and Asian-American socialite and model Asia Chow.
"Beauty cannot be represented by just one face," explained Okabe. "This is the brand's way of recognising that physical beauty is diverse, relatable and unbiased."
The brand innovation also sees "Ginza" and "Tokyo" – representing the heart of Shiseido – added to its logo to create a new story and a new future.
Likewise, Shiseido's department store counters will undergo a facelift. The counters are equipped with an icon in the shape of a camelia to function as a guiding sign, a social table (for counselling) designed to provide a comfortable environment and functional, easy-to-use testers to stimulate curiosity towards the products.
The new counter design features red lines over a white base, expressing modern minimalism as well as communicating richness and warmth.
See more: http://www.sheindressaustralia.com/bridesmaid-dresses-perth
2016年01月20日
The recent release of Dolce & Gabbana's clothing line featuring abayas and hijabs for Middle Eastern women has received notable admiration from the general public --praising the company for its inclusion of modest Middle Eastern culture and for its "enchanting visual story about the grace and beauty of the marvelous women of Arabia."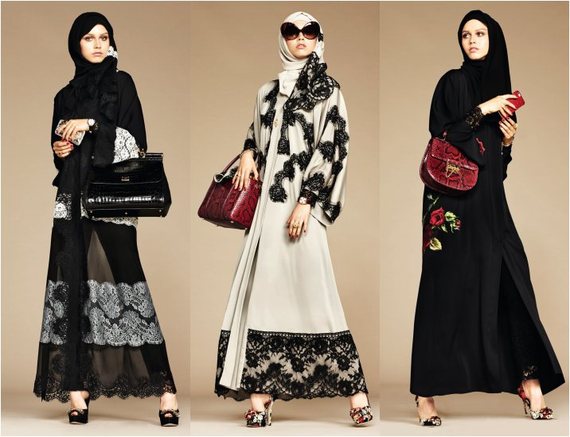 Let's start off by mentioning that inclusion is greatly commendable especially when taking into account the recent backlash against Middle Easterners and Muslims due to the growing global unrest. However, what the media and the company fail to mention is the persecution that regularly follows Muslim women who choose to dress in such a modest fashion -- a fashion that was significantly less popular before the release of Dolce and Gabbana's clothing line.
See more: plus size wedding dresses australia
These are women who walk city and suburban streets with their children and are called terrorists. Women who go to job interviews and are rejected for unknown reasons. Women who walk to school and have their hijab pulled off by an unknown passerby. Women who are pushed onto subway tracks. Women who struggle to do basic tasks every day in a society that continues to reject them because of media bias and political statements.
These struggles will not be addressed and will soon be long forgotten as more clothing lines like this are released, simply for the sake of fashion. However, this is the situation for all cases of cultural appropriation where the better aspects of a culture are taken, and the less favorable traits are disregarded. In the case of Muslim attire, designer companies incorporate length to their skirts and dresses, but use sheer fabric and have high slits to modernize the style. Although the goal is to appreciate Middle Eastern and Islamic culture, this overlooks the main reasons behind why Muslim women dress the way they do.
And what these designers and the general public do not understand is that this "fashion" has been around for thousands of years. For these women, modesty is not the next trend, it is a choice and at times, a difficulty. However, they do it for the sake of pleasing God, and in the hopes that they will be praised and rewarded for this choice, especially in a time where they look so different from those around them.
It is easy to be influenced by popular opinion and the media and it is essential that we all be careful in forming opinions from the current trends, and simply by "what's in." It is wrong to say that the media does not acknowledge the dress of Muslim women, but in a matter of seconds, such clothing can go from being seen as a sign of oppression to fashion. The struggle of blending in and belonging in society is a hardship that Muslim women deal with every day, and it is wrong minimize such difficulties because a few highly-acclaimed clothing companies have decided this is a style/group of people they could profit from.
Also see: short wedding dresses online