2016年04月30日
It's all change on the wedding front. Gone are the days when you were summoned to a sober church service followed by fizz and finger food in a tent in someone's garden. Now weddings are epic, choreographed events, starting with exotic mini-break hen and stag dos and culminating in one- or two-day celebrations with live entertainment, and a couple of hours of speeches.
The bride and groom have taken over the traditional MOB (Mother Of the Bride) duties because a) they are older and living together; b) they are control freaks and c) their parents would never in a million years sign off on the Gatsbython they have in mind. As marriage has become statistically less likely to last (and more couples are walking up the aisle for the second or even third time) the effort to have a wedding with THIS IS SERIOUSLY IT impact has increased. We are now at Wedding Max, or let's hope so.
The modern wedding guest rules
 Guests must commit, too. A wedding may be spread over several days and sometimes two different countries. You are quite likely to be summoned for a long weekend, with pre-parties and day-after barbecues, and you're going to need time off work and at least three outfit changes. At Guy Ritchie's wedding last year the guests glamped overnight. George Clooney's wedding went on for four days. That's no longer considered OTT.
Source: SheinDressAU
Guests glamped overnight when Guy Ritchie married Jacqui Ainsley
Weddings are precision-organised in 2016. Not everyone will have a miked-up wedding planner but there will probably be special buttonhole flower holders (as opposed to crushed tinfoil), unique table decorations – and often the disco playlist has been hand-picked, and arranged in order, by the groom.
The gear
The rule now is scrub up, and then there are no rules: short dress, short shorts (Kate Moss's choice for the wedding of stylist Katie Grand and Primal Scream's Bobby Gillespie), long and backless (Cressida Bonas's go-to wedding garb), or white linen suit and Panama hat (Guy Ritchie's morning dress). One rule still holds good: if you are going for Hello Boys sexy, cover up with a coat for church.
Hats. Again, used to be the first thing you thought about – as Cilla was always reminding us on Blind Date. Now, who knows? They're in, they're out, they're ironic. But if you're young, flowers in your hair à la Cressida Bonas is very now – and somewhere in between a hat and nothing.
Sunnies. Everyone wears sunglasses to weddings now, including the six-year-old pages, but it is polite to remove them in church. A congregation chilling in their Rayban aviators looks disrespectful. That's just a fact.
Going Away Outfit. No need for that because the bride never goes away! She may head off to bed at some point but then tomorrow is another day with the hog roast, or the picnic on the beach or…
Outfit ideas for all those summer weddings you've got coming up​
The new form
 Make a special effort with strangers. Second or third weddings may be uniting two previously unfamiliar groups of people so everyone has a responsibility to make it gel.
Likewise, if you were present at the previous wedding, on no account refer to it. We are rewriting history here. It's Year Zero.
 Prepare for a long, long interlude while the bride and groom have their photograph taken in various locations, including a nearby chalk clifftop and a petting zoo. There will be the usual formal family shots, but that's just the warm-up.
 Expect emotional, soul-baring speeches involving some weeping, especially on the part of the groom and, these days, a word or two from the bride – frequently unplanned.
Don't be surprised if there are two best men. One is no longer enough to cover the trajectory of a 30-something groom's life.
 Don't post on social media before the bride. No surreptitious videos. Should you take some lovely pictures then they can be shared with the bride via a memory stick or file. (Note that Eric Clapton fell out with his daughter after she tweeted that he dressed up as Kermit for his 70th – and he's a man, and that was just a birthday party – so erring on the side of caution seems like a good policy.)
 Presents. A decade ago you always went off-list (list boring! Who wants sheets?). Now couples like their guests to stick firmly to their wishes. Wedding lists put together by couples who already have established homes (which is the norm) are often themed: plants for the garden; wine for the cellar etc, all of which makes sense to their guests. The same cannot be said for the new habit of crowdfunding one expensive painting or even the honeymoon. This feels no different from being asked to chip in for the bride's laser hair removal. (Only a matter of time.) See 'the wedding list lowdown', below.
Some things that haven't changed
 It is still never a good idea to bring "someone" along to a wedding. The girl you met at the weekend; your cousin who is visiting from Australia; the triplets, because the babysitter let you down at the last minute. No excuse will excuse you.
 Bridesmaids are adorable: the younger and more be-sashed the better.
 You can't beat a crown of flowers (although you can be too old to carry it off, in which case you can't beat a spray headpiece like the one Philip Treacy made for the Duchess of Cornwall's wedding to the Prince of Wales.)
 Brides don't carry handbags. Notwithstanding the Russian oligarch's son's wedding, part 1 (you know, the one where Sting and J-Lo sang) handbags, even if crystal encrusted, should not be carried up the aisle. That really is a firm rule
 Seating plans. Don't mess with them on any account. It is Rude and besides, your slippery rejig will not escape the gimlet eye of the wedding planner bride.
 Someone will drink too much and bring down the disco speakers, or tread on the bride's train and rip a hole in her dress, or set a hay bale on fire.
The best man, by virtue of being the best man, will be the most attractive he has ever been.
 Thank-you letters – or emails at least – are appreciated. This has rather fallen out of fashion but for heaven's sake consider the effort that has gone into this. The money! The planning! The nail-biting deadlines! It wouldn't hurt to acknowledge that you noticed the love-heart table decorations or the particular trouble that went into giving the marzipan bride on the cake exactly the right shade of red hair.
Modern wedding types
 The MOB: MOBs used to get a lot of bad press because they were the ones carrying the show on the day and freaking out accordingly. Now, of course, the bride is far more likely to be managing her own show. The FOG (Father of the Groom) is increasingly the one you want to stay on the right side of. Given the humongous outlay, he has been asked to chip in for quite a lot more than the flowers and buttonholes… and it's not even his first time.
 The stressed party planner: Which, let's face it, is probably the bride, but the chances are there is a caterer/overseer in the wings, and, for the bride's sake, let's hope so because she is juggling a portfolio of specialist professionals including: the silent disco bloke, the people creating the festival ambience including hay bales, braziers and food stations; the one delivering the photo booth; the fireworks team and the string quartet. The SPP is the one speed-walking everywhere – usually carrying a pallet of champagne flutes or a first aid kit.
 The drunk single sister: These days the DSS is the ultimate handful because she is next in charge after the bride, has VIP access all areas, and therefore restraining her is next to impossible. She also feels quite like it is her own wedding day and at the same time that she is losing a sister and gaining nothing. It's a volatile cocktail.
 The vindictive ex: What is she even doing there?! (Sorry, but it's got to be a She. You can ask your male exes by the dozen, no problem whatsoever; they are delighted to have been forgiven). Presumably the VE has been invited in a spirit of spreading the love and because to leave her out – given the friendship overlap – seemed ungenerous at the time. Ha ha ha. Big mistake. The VE will at some point, in no particular order: attempt to get off with the groom's married brother; dance provocatively with the bride's Friend Of; manage to insinuate herself into some of the cake-cutting photographs; conspire to get herself alone in a tight corridor with the groom and jump him; cry and/or have a fainting attack.
The mother ignoring the "no children" rule: On the day she'll say the babysitter let her down but this seems unlikely since these children always turn up everywhere which is galling because a) they are not especially charming, b) they are underage and like a tipple c) she has no intention of supervising them.
 The couple who have just realised they don't want to get married:well, he has; she is hoping the salmon has disagreed with him.
The cynical divorcee/50-something bachelor: This guest is dripping poison into ears during the service ("You know he proposed to Davina the week before"); during the speeches ("I'll bet you £100 it's over inside a year"); on the dancefloor ("Has anyone asked where exactly His money comes from?"). You might ask why anyone would ask this person to their wedding but then he is rich and famous/powerful and he has lent them his vintage Bentley.
 The self invitee: you will find this one taking up pole position for the speeches, monopolising the bride and the semi-well-known person and later on pestering the DJ to play some truly horrible music. (*Note to young marriers: if going down the DJ route, get a good one – and then put them in a lockable noise-proof box.)
 The disappointed best friend: The DBF was banking on having a single playmate for a bit longer and is having trouble not seeing this whole development as something approaching a betrayal, possibly unfeminist, definitely a bit selfish (hadn't they agreed that men were all losers?). She has been included in the proceedings, but never quite enough, and she is having a glum-off.
 The recently separated couple. Uh-oh. Huge mistake not to stagger them and ask one to the wedding and the other to the reception. You could just about afford to have overlap if this was a coffee morning; but it's an emotion-stoking event focused on the avowal of lasting love and unlimited quantities of alcohol. There will be trouble.
See also: plus size wedding dress
2016年04月14日
Athleisure" -- so popular it grew into its own category within the clothing industry -- rocked the fashion world in recent years by taking stretchy leggings and neon crop tops out of the gym and into everyday life. Now, after a pretty great run, sales of the fitness attire that Under Armour and Lululemon made stylish to do "absolutely nothing (and everything) in" are losing steam. Meantime, as discounters Walmart and Target push further into sportswear, and fast-fashion retailers like Forever 21 and H&M get in the game, prices are coming down.
t all spells saturation in a market estimated by research firm NPD Group at $44 billion in the U.S. alone. That should be of concern to apparel makers, because activewear has been a rare bright spot in an otherwise sluggish clothing industry. Activewear sales increased by 16 percent in 2015 from the year before, compared to a 2 percent year-over-year rise in total apparel sales, according to NPD. Stripping out the category, total clothing sales would have declined by 2 percent, NPD said.After companies led by Lululemon showed they could make hefty profits off of stylish, $100 yoga pants, heavyweights like Nike further embraced the trend, while Dick's Sporting Goods and Sports Authority created their own private-label brands. Then, discounters,
Related:One Shoulder Bridesmaid Dresses
specialty shops such as Victoria's Secret and even luxury players like Tory Burch piled on.Now, it seems like everyone has their own athleisure line (ahem, Beyonce). And the overload is pushing down average selling prices across the industry. Take a look at what's happened to activewear tights and capris, arguably the staple of any athleisure wardrobe.
Related:Beach Bridesmaid Dresses
2016年04月13日
More than a dozen shots rang out Tuesday afternoon on Wick Street on the city's East Side, scaring neighbors who believe it may have been a drug-related ambush.
Witnesses reported hearing 10 to 15 shots fired at about 2:30 p.m. Tuesday.
Buffalo Police said a man was shot while he was driving a minivan. The minivan then rolled over at the corner of Wick and Brier streets.
The man was listed in critical condition Tuesday evening at Erie County Medical Center, according to police spokesman Michael J. DeGeorge.
A "young child" who also was in the vehicle suffered injuries that were not considered life-threatening. The child was transported to Women & Children's Hospital.
A Wick Street resident who only identified herself as Dawn said she heard the shots around 2:30 p.m., looked out the window and then quickly ducked inside her house for cover. She said it appeared to her that someone was shooting at the van.
Related:bridesmaid dresses
"I'm not sure if the van was shot at, but he was shot in the stomach," said another woman at the scene. She said the victim was her daughter's fiancé.
She added that the victim had been driving his stepson and her 5-year-old grandson to her nearby house. When she spoke to a Buffalo News reporter at the scene shortly after the crash, she did not know whether her grandson was in the minivan when the shooting and crash occurred.
Police said there was only one child in the van.
Area residents believe the incident was an ambush, with shots fired from an empty lot on Wick. The van was headed northbound on Wick and flipped over on the south side of the intersection at Brier Street.
More shots were fired a few houses down the street after the van flipped, said another witness at the scene.
Is this unusual on this street? Not at all, said Dawn. "This is one of the worst streets in Buffalo," she said.
Related:wedding dresses melbourne
By the time she ran down to the corner, she said, someone had already taken the injured man away from the scene.
2016年04月12日
In 2015, China produced 120 million outbound tourists—who spent an estimated US$229 billion on shopping overseas, leaving the rest of the world way behind. Their top purchases? Fashion and accessories.
The effect of this wave is serious additional business for luxury fashion brands, which, for several years, have already maintained far higher profits on their products in China—prices there are often 40—68 percent higher than in Europe or the US. Little wonder that the Chinese traveller is on a mission to shop when traveling internationally. (The Japanese have even coined a word to describe this phenomenon: 'bakugai' or explosive shopping.)
When Angela Ahrendt was still CEO of Burberry, she insightfully recognized the impact of the 'traveling luxury consumer' on the brand's sales in Europe and the US, and spoke of the need to cater to them directly. Today, major department stores, from Paris's Galeries Lafayette to Bloomingdale's in New York, attract the Chinese traveller with a variety of special offers, targeted WeChat marketing campaigns, personal shoppers and translator services. But capitalizing on this demand requires a shift in product and merchandising. In 2014, J. Crew came under fire for introducing 000 and XXXS sizes in its US stores, but the brand had simply made the logical—and smart—decision to tailor to its petite Asian customers.
But travel is affecting the fashion industry in other ways. Increasingly, high-end travel is taking on the traditional role that hard luxury goods have played in rapidly developing economies—that of being a form of social currency, an indicator of one's socio-economic status. So, today, a skiing vacation to St Moritz or a culinary journey to Japan's top restaurants is equated with the sort of privilege once reserved for products such as an Hermès Birkin or a Rolex timepiece. Luxury is, in fact, the fastest-growing segment of the travel industry, having jumped 48 percent in the past five years. In 2014 alone, the world population undertook 46 million international luxury trips, worth €172 billion, according to a report by the World Travel Monitor.
Related:wedding dresses perth
Wealthy Asians are increasingly setting new travel trends—after China, India is the world's fastest-growing travel market. The World Travel and Tourism Council estimates that the 20 million-strong Indian outbound market will touch 50 million by 2020. So it's no longer surprising to see crowds of Asians in destinations that were once considered the exclusive haunts of European aristocracy or Middle Eastern barons. Young Indian and Chinese millionaires are looking to expose their children to the privileged pastimes of the 'white elite'—taking them skiing in the Alps and dragging them to the Met and MoMA in summer. Money has, after all, flooded into China and India in the past two decades, coinciding with the opening up of their economies—and the rise in air travel.
The elite are jet setting more than ever, forcing luxury fashion brands to rejig their calendars and strategies to take advantage of those deep pockets. Across the world, luxury travellers are making multiple short trips all through the year, as well as extending business trips into leisure getaways—a concept unimaginatively termed 'bleisure travel'. The fashion industry has also taken note: after all, Asian travellers looking to shop abroad don't want to be restricted to boring black and grey winter wear when they're simultaneously planning to go to Thailand for Christmas or to Dubai for a destination wedding. The rise in resort collections (and significant investments in high-end swimwear and resort brands) is a direct result of this pattern, as is Christopher Bailey's game-changing announcement last month, of Burberry's forthcoming 'seasonless' collections.
But where luxury travel is heading, perhaps, holds the most fascinating lesson—or warning—for the fashion industry. Just as aspirational consumers evolve and move from logocentric fashion to more discreet, quality items, international travelers are increasingly moving from package holidays to bespoke, authentic, luxe experiences—and away from fashion.
Related:wedding dresses adelaide
2016年04月11日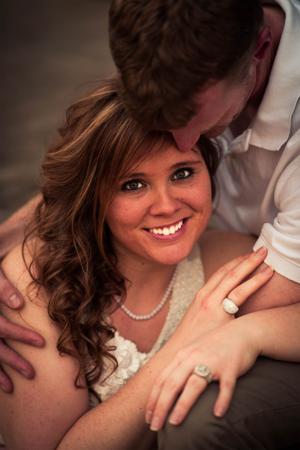 SUTHERLIN – Mr. and Mrs. Duane (Pam) Pressley are happy to announce the engagement of their daughter, Krystal Michelle Coleman, to Dennis Karl Popp, son of Mr. and Mrs. Heiner (Barbara) Popp of Montrose, Colorado.
The bride-elect obtained her Bachelor's Degree in Nursing and is currently a student in the Doctorate of Nursing Practice Program at Radford University. She is scheduled to begin her residency in May.
Related:Beach Bridesmaid Dresses
The prospective bridegroom obtained his Bachelor's Degree in Marine Engineering and Operations from Maine Maritime Academy and is currently employed as a distribution engineer.
A private ceremony and reception celebrating their love and commitment will be conducted on Saturday, May 14 in Stuart, Virginia. On this day their paths will cross and become one and their new journey will begin.
Related:cheap bridesmaid dresses
2016年04月08日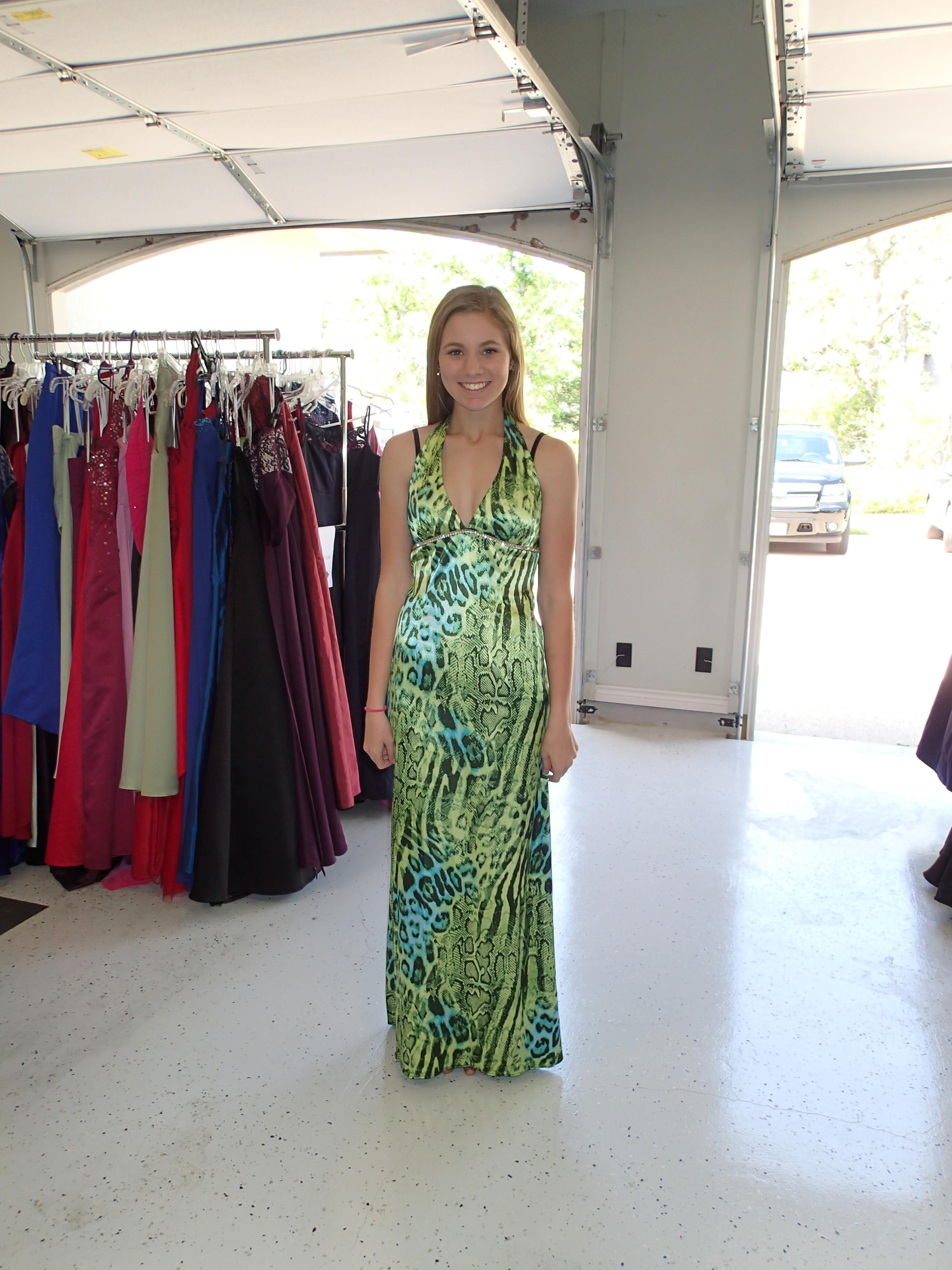 (Photo: KAGS)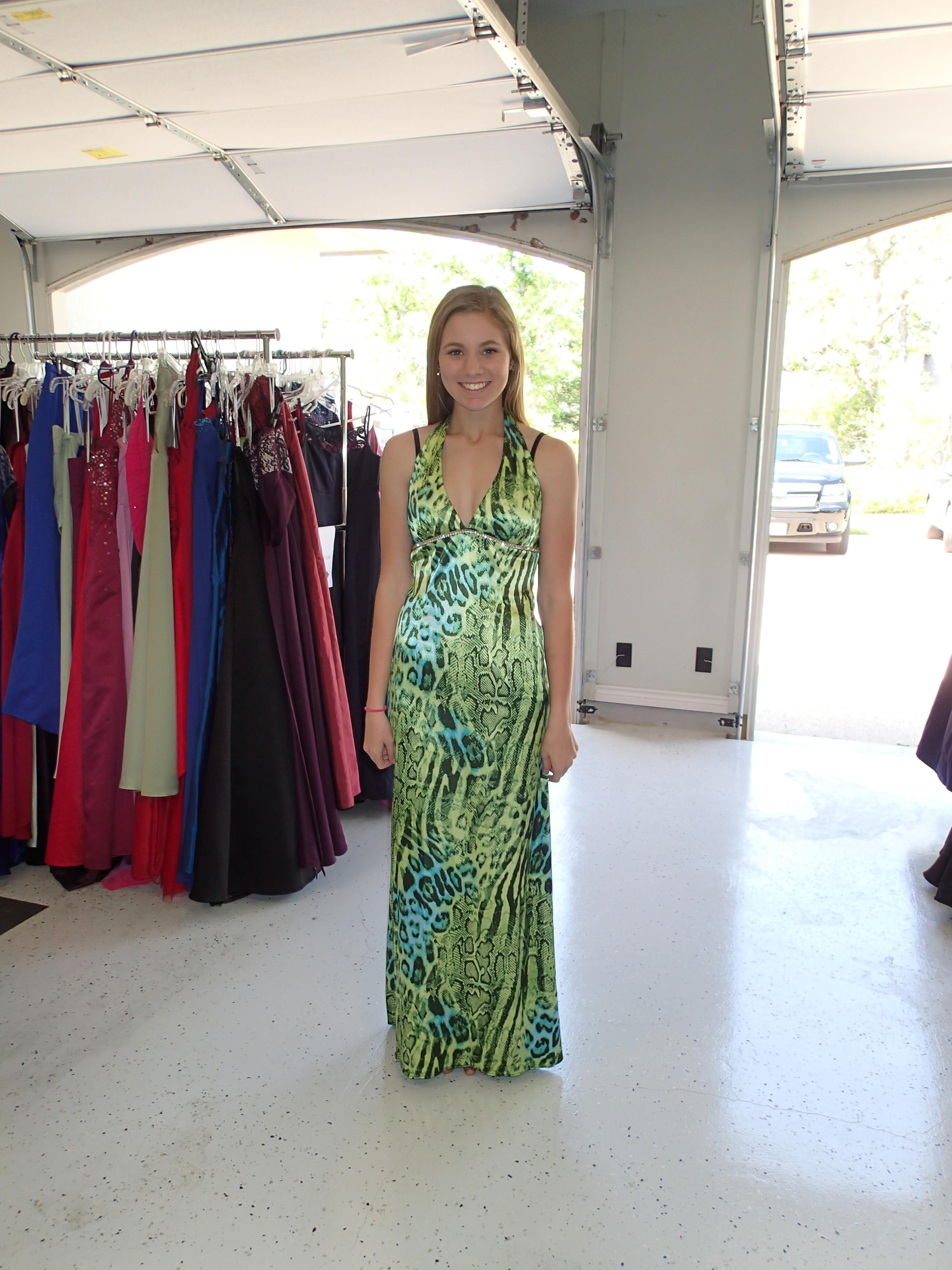 CONNECT TWEET
COLLEGE STATION, Texas - Prom is right around the corner and expenses can start to pile up.
But thanks to Denise Camp who came up with the idea of The Princess Project, the dress doesn't have to be one of those burdens.
The project is for juniors and seniors in high school and they can come and shop for a free prom dress that they can keep.
Related:bridesmaid dresses online australia
The project started with 50 dresses back in 2009 and now have over 600 for girls to choose from. Each spring Denise Camp will host 6 events leading up to prom, all schools across the Brazos Valley are welcome.
If you would like to donate, you can drop the dress or dress off at 1800 Harvey Mitchell Parkway, College Station 4031 East 29th st Bryan.
Related:SheinDressAU wedding dresses melbourne
2016年04月07日
But brides in one Aussie city claim they have been left in the lurch and are demanding their money back, after a popular wedding boutique suddenly shut up their shopfront, sending their big day into turmoil.
The Wedding Centre, which was located in Sydney's north west suburb of Windsor, has left more than 20 brides and grooms angry and confused after the closure of their George Street shop.
On Sunday, customers received a group text sent by the business telling them of the shopfront closure, but reassuring them the business was "not in receivership" and not to be concerned by the change.
"The Wedding Centre is STILL TRADING and is NOT in receivership. Your dress has arrived at The Wedding Centre. You will be contacted in the next 48 hours regarding final payment and shipping," the text seen by news.com.au said.
But according to the grooms and brides-to-be, they have been told the only way to receive their order is to transfer all "remaining funds to an online bank account, and their items will be shipped to a nominated address once received", according to one bride.
Bride-to-be Katrina Gentle, who has ordered a £1,070 dress, is just one of the women affected and said her whole pre-wedding experience has been ruined.
She told news.com.au said she was angry and disappointed by the situation.
"I have paid A$1700 [£910] towards my dress, and from the one email correspondence I've received from the owner, the only way I'll be able to get my dress is by paying the remaining A$300 [£160] online, and receiving my dress via shipment," Ms Gentle said.
image:http://www.sheindressaustralia.com/short-wedding-dresses
Ms Gentle, who is getting married in September, said when she received the text message on Sunday, she felt "sick" and followed up with a call and email to the owner.
She said the owner told her to "just make the final payment for your dress and I will courier to you".
"I replied and told her that I will not make the final payment, and that I want to meet with her in person to see the dress."
Ms Gentle, who has not received a follow up response, said she contacted the maker of her wedding dress, who claimed they had not received any payments for her order.
"That's when I started feeling sick. I still have a little time compared to others but it's still not acceptable. This is supposed to be a great experience in our lives and now, I am furious."
Related:backless wedding dresses
2016年04月06日
image:A-line wedding dresses
Isn't a wedding supposed to be about love, happily-ever-after and commitment to someone for the rest of your life?
There has been lots of commentary and dare I say, "outrage" over an opinion piece penned today on news.com.au expressing the claim that high street store wedding dresses cheapen the sanctity of marriage.
Well, I absolutely and unreservedly disagree.
Isn't a wedding supposed to be about that crazy little thing called love? About spending the day with the person you are about to spend the rest of your life with?
A wedding day shouldn't be judged by the cut or cost of your cloth but by the commitment you are showing by actually going through the whole shebang.
The price of your wedding dress doesn't have anything to do with the calibre of love or commitment between a pair. Throw a genuinely 'in love' couple in some hessian sacks and put them in front of a celebrant and it should be love not the look that will keep them together.
I honestly don't think the author has meant major harm with her opinion piece. Rachel, a journalist I know, made her wedding dress choice — a $5000 choice — and away she went on to have quite possibly the best and happiest day of her life.
image:purple bridesmaid dresses
An ASOS wedding dressSource:Supplied
But what has cut to the quick with some commenters is the slightly misguided theory that wedding gowns that aren't exxy or designer extravaganzas will cheapen the occasion.
The opinion piece stemmed from the fact Swedish fast fashion retailer H&M will launch its first ever bridal collection with prices for the wedding dresses starting at $269.
The most expensive will be $599. The H&M gowns come not long after another fast fashion mountain, ASOS, launched a bridal collection to the Australian market with their prices starting from $137. I seriously think the concept is total fashion genius!
We all bang on about wanting and needing to look good-for-less and about grabbing fashion bargains online and in retail stores, so why shouldn't wedding dresses be part of that shopping mantra too?
Sure, we all differ in our opinion about what we want to spend — each to their own — but a fashion chain shouldn't be ticked off all because they are bringing inexpensive frocks into the wedding equation.
2016年04月05日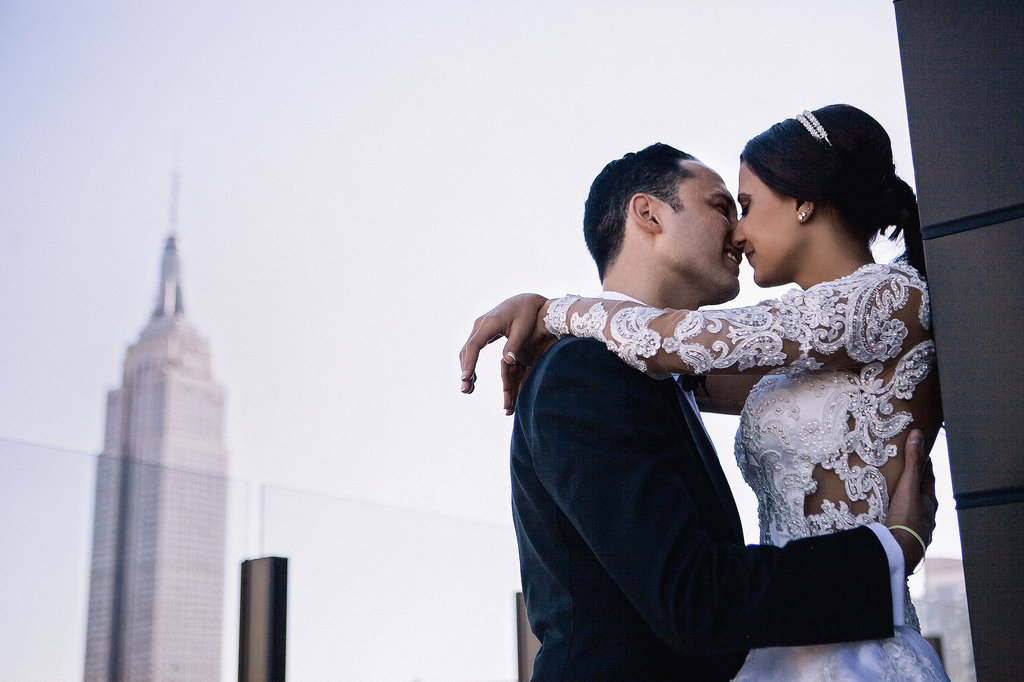 Enjoy fancy celebrations? You've come to the right place. Couple Leslie and Oleg threw one hell of a wedding at the Crest Hollow Country Club in New York. There was a live band, Bollywood dancers, one Manhattan rooftop, and a henna party at their Moroccan-Jewish nuptials. "Nothing seemed to steer them away from enjoying each other and living the day as it is meant to be, filled with love, joy, care, family, and friends — not even falling behind the schedule by two hours!" a photographer of Zorz Studios said. "The ceremony and reception had the best Jewish traditions, but the bride's Moroccan descent gave a notable kick to the hoopla." At the conclusion of a few dazzling shows during the reception, the newlyweds changed into traditional Moroccan clothing: an ornate kaftan for Leslie and a white djellaba cloak for Oleg. That's when the lovebirds joined the Bollywood dancers in the spotlight.
Raelated:mermaid wedding dresses
"They choreographed their radiating smiles and energy into the final dancing act before the next stage of this Moroccan-Jewish wedding — the henna party," the photographer said. "Henna application at a Moroccan-Jewish wedding tends to consist of a single large mark to symbolize health, wealth, and fertility." According to Moroccan tradition, the guests also spread henna on their palms to bring good luck after the bride and groom themselves are blessed with the henna. "With only some 2,500 Jews left in Morocco (they peaked at 250,000 in the 1940s), I find Leslie honoring her family's Moroccan heritage to be particularly touching and thoughtful," the photographer said. "Plus, it made the night quite more memorable and outstanding from the many Jewish weddings I've seen!" See all the phenomenal photos ahead!
Related:wedding dresses 2016
2016年04月01日
Lauren Conrad has a lot to celebrate these days. She's helms one of the most successful lifestyle brands, she's the mom to two adorable rescue dogs, and she just published her ninth book, a party-planning guide titled, coincidentally, Celebrate. So, when we caught up with LC earlier this week at a Pinterest event honoring her latest title, we naturally had to discuss one of the biggest celebrations anyone can host: a wedding. And for Conrad, a self-described Pinterest fanatic, there's nothing she loves more than taking party planning into her own hands—within reason, of course.
image:bridesmaid dresses sydney
Conrad with a Pinterest meet-up guest, showing how floral arranging is done
"Do DIY—figure out where your strengths lie and go there," Conrad told Glamour. "But don't do it all, because it's very difficult."
Following her own advice, Conrad used L.A. florist Gilly Flowers & Events for her bridal bouquet but did some of her own floral arrangements for her wedding reception. She even revealed that, on the morning of, she and husband William Tell ran out to the local farmer's market to pick fresh flowers for the big day.
Unsurprisingly, this hands-on approach has carried over to party planning among Conrad's closest pals—one of whom made an adorable DIY favor that Conrad ID'd as the best she's ever received. "I was just at a wedding in Hawaii for one of my good friends that I grew up with," she told Glamour. "Her mother's an artist—she makes ceramics—and so my friend, her now-husband, and her mother made pineapple magnets out of ceramics. It was a really sweet gift and I love that they made them."
Related:bridesmaid dresses brisbane